Samyang Spring Instant Savings Finishing 31st March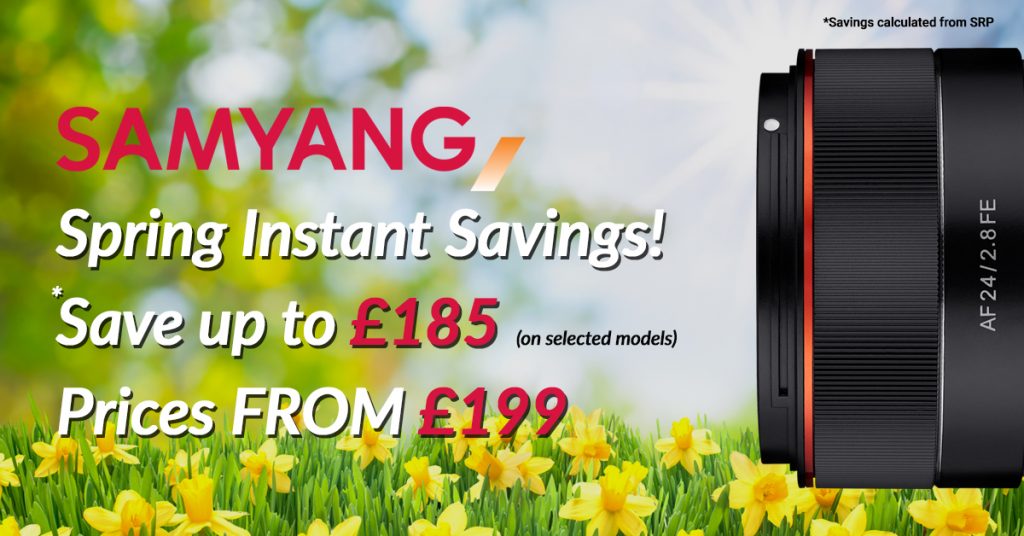 The current Samyang UK Spring Instant Savings promotion will finish at the end of Tuesday 31st March 2020. Until then, there are instant savings of up to £185 available (off Suggested Retail Prices) on a wide range of Samyang lenses, via participating stockists in the UK and Ireland.
Samyang lenses feature outstanding, high-resolution optics and are available in a wide range of auto and manual-focus models. The current promotion includes 16 lenses in various mounts, with 7 autofocus and 9 manual-focus models, ranging from the MF 8mm F2.8 Fisheye to the AF 85mm F1.4.
Full details of participating stockists and lens details can be found at: bit.ly/SamyangInstantSavings
Detailed information about all Samyang products and stockists can be found on the official distributors' website: www.intro2020.co.uk/samyang
The post Samyang Spring Instant Savings Finishing 31st March appeared first on The Societies of Photographers | International Photography Organisation.
Read the original article The Societies of Photographers | International Photography Organisation