Colorworld Imaging acquire MTA Photo Albums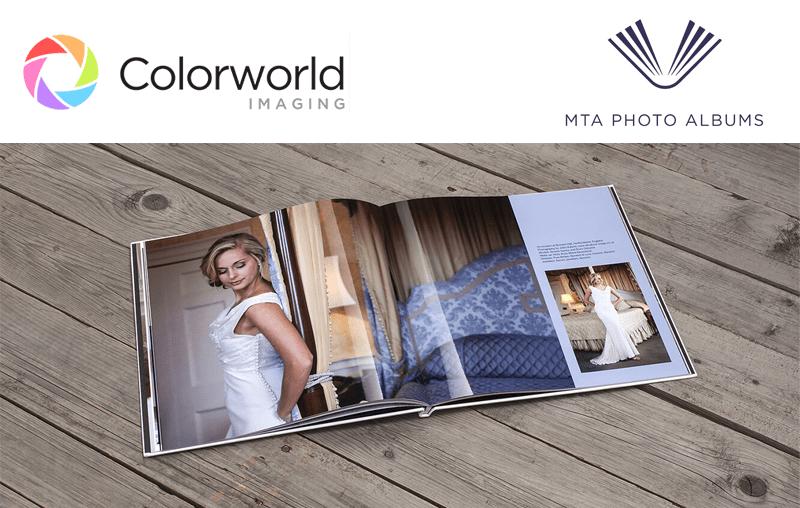 Colorworld Imaging are excited to announce their acquisition of MTA Photo Albums. Following several months of planning, training and integration, MTA Photo Albums' products will now be manufactured in North Shields by Colorworld Imaging.
The MTA Photo Albums brand, email addresses, website and phone numbers will remain as will the excellent product range of truly repositionable and digital albums.
Colorworld Imaging's Business Development Director, Mike Brydon commented "There has been a huge amount of work behinds the scenes in strategic planning and preparations to ensure that MTA Photo Albums' customers will continue to receive the products and support that they are used to."
MTA Photo Albums have been based in Haddenham for over 10 years and are the "go to company" for repositionable albums.
MTA's Managing Director, Martin Abraham commented "I love this industry and am passionate about the products that we make. The last 10 years have been an incredible journey and I'm committed to ensuring that the brand, the products and the customers are going to be well looked after in the future. That's why I chose Colorworld Imaging to take over the MTA brand. Mike and his team have a great reputation in the industry and I know they will serve photographers well."
Colorworld Imaging have over 50 years of experience and knowledge in the photographic and album business. Based just outside of Newcastle Upon Tyne, Colorworld are one of the leading pro labs and manufacturers of albums in the UK.
Mike Brydon, commented "We are delighted to welcome the MTA Photo Albums brand into the Colorworld Imaging business. We've always had a close relationship with Martin and his team and look forward to his continuing support over the many years to come. Martin will be working behind the scenes over the coming months but will slowly transition into other interests outside of the industry. We wish Martin every success in the future and know that he'll keeping in contact."
MTA Photo Albums can be contacted via email at info@mtaphotoalbums.co.uk or telephone 01844 292375, or visit the website at www.mtaphotoalbums.co.uk
The post Colorworld Imaging acquire MTA Photo Albums appeared first on The Societies of Photographers | International Photography Organisation.
Read the original article The Societies of Photographers | International Photography Organisation